About Marathon Key Florida
In the heart of the Florida Keys lies the 10-mile long family-oriented community of Marathon in Monroe County. The city of Marathon is a quaint island oasis promoting an old Keys lifestyle and a rich history anchored in its fishing heritage, our Marathon Key rentals offer a relaxed tropical atmosphere with unique shops, great family attractions, impeccable beaches, world-class wreck and reef diving, snorkeling, and legendary fishing all close by. Connected to both Key West and Miami via The Overseas Highway, Marathon is the ideal escape for an epic coastal getaway!
Things to do in Marathon, FL
Marathon stretches from Long Key to the famous Seven Mile Bridge in the heart of the Florida Keys and offers so many attractions, tasty restaurants, beautiful parks, and beaches to explore. From the beautiful park-like setting of Long Key where you can fish and kayak, to Pigeon Key, a small island full of historical buildings and a museum. Take a leisurely hike on the nature trails of Crane Point, home to one of the last untouched tropical hardwood hammocks and explore the thatch palm forests of Curry Hammock State Park.
Enjoy many awesome interactive marine experiences. Swim with Dolphins at The Dolphin Research Center in Grassy Key, pet sea turtles and tour the rehabilitation center at The Turtle Hospital and feed Stingrays at Aquarium Encounters. All special encounters are suitable for both adults and children.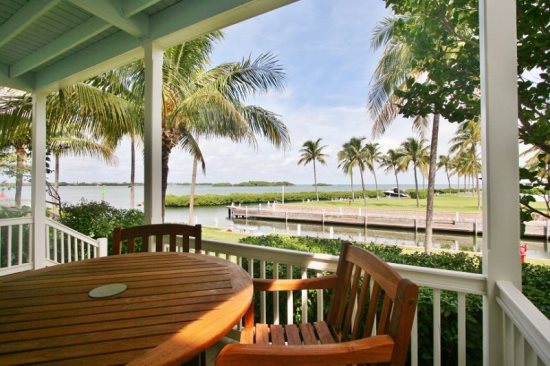 Marathon Florida Beaches: A Slice of Paradise
Depending on when you visit Marathon, your experience will vary a bit. Luckily, the beach is always a great option in Marathon! The beaches of Marathon are special and all are worth a visit. Bahia Honda State Park lies 12-miles to the south. This pristine sandy beach is lined with Palm Trees making it a tropical oasis. Enjoy great snorkeling, soft sands and turtles at Sombrero Beach or head to the quiet shores of the pet-friendly Coco Plum Beach. Cross the causeway to Key Colony Beach to visit Sunset Park Beach to simply relax on the soft sand or get active in the water. The winds, shallow waters and natural environment set the scene for excellent watersports!
Marathon, FL Diving & Snorkeling: Explore Under the Sea
Much of the beauty of Marathon goes on under the seas. America's only living coral reef beckons divers and snorkelers. The Thunderbolt Wreck, the perfect artificial reef, draws experienced divers from afar. Across the Seven Mile Bridge is Looe Key, a coral reef within the Florida Keys National Marine Sanctuary featuring excellent diving and snorkeling around the reefs and the 210-foot wreck of Adolphus Busch. Looe Key also hosts a one of a kind annual underwater music festival. Visit the History of Diving Museum to learn the story of man's quest to explore and venture under the sea.
The Florida Keys is a major sports fishing destination and it is here that you can enjoy the thrill of non-stop rod bending action-packed adventure. Experience world-class fishing on a chartered boat from a local marina. Vacation Boat Rentals and Main Attraction offer the best in offshore fishing, they know these waters and offer the experience of a lifetime. Cruise the turquoise waters in an unbeatable offshore fishing experience day or night fishing the reef and the wrecks or paddle a kayak peacefully through the pristine creeks and sample a fresh catch of the day at one of the many waterfront restaurants. Be sure to visit in March for the annual premier Seafood Festival!
Neighboring Keys
Duck Key - 10 Miles
Conch Key - 11 Miles
Big Pine Key - 21 Miles
Islamorada - 30 Miles
Key Largo - 47 Miles
Key West - 50 Miles



Marathon Florida Vacation Rentals

As the sky puts on a display with a spectacular sunset, you will know that Marathon is a special place to take a relaxing vacation where lifelong memories are made. At Coco Plum, we have the perfect Marathon Florida Keys rentals for you and your group, from pet-friendly to rentals with private pools. Contact our knowledgeable staff with any questions you may have!